What is safer gambling?
Essentially, when we talk about safer gambling, we mean any betting that isn't causing harm. If betting is creating financial stress, anxiety, depression or affecting your life in a negative way overall, then it's not safe.
How can we help?
We want to be a part of the solution. So, what we do to tackle the problem, is provide help both from ourselves, and from other organisations that specialise in helping people with gambling problems. See our 'Tools' section for ways that we can help (https://responsiblegambling.betfair.com/tools/).
How can you help?
As an affiliate and partner, it is important to be up to date on the tools available to you to help promote Safer Gambling; these tools will equip you to deal with any issues you might see regards harmful behaviour with your audience, marketing or customers. Please review the below tools carefully in order to continue to promote Safer Gambling.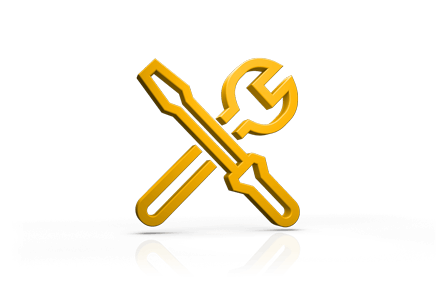 Tools to Help
Practical things to help stop a problem getting worse
The below tools let you self-check, to see if you have a problem, and then take measures to stop you gambling if you need to. These can be broadcast to your audiences or help you guide customers towards them should they reach out or you spot signs of harmful behaviour:
Spotting the Signs
Often people bet together as a social activity – which makes sense, as it's a form of entertainment, particularly sports betting. Its important that you as an affiliate and partner are fully up to date on how to best help your customers spot the warning signs.
Below are some tips to share with your audience on how to spot these signs:
Here are some ways that people behave, when they've got an issue with problem gambling;
What to do?
Sometimes, intervention can seem tough. It can be easy to shrug it off as someone's own problem, to be tackled by them, if they choose to. But if you notice a few of the signs mentioned in someone you know, at least you've identified the problem.
How you address it can vary.
Maybe you're not the best person to mention it to them, but perhaps you know the person best placed to say it. Often it does help if it's two or three people, so that they see it's not just one person's opinion. No matter who or how, ultimately the person in question will understand that you're trying to look out for their best interests. If you need to show them proof, you can start by showing them the list above.
Once you've identified the problem, support is key. See below for options of support organisations that can help.
Where to go?
As an Affiliate and Partner, it is essential that you can direct your audience to different support systems if they need help. Below are some of our recommended ones.
Gambling Therapy (www.gamblingtherapy.org) offers online support to anyone addicted to gambling and those who show problematic gambling behaviour. They offer a global service and support that is available in multiple languages. The Gambling Therapy app is free to download on iOS and Android.
Gamcare (www.gamcare.org.uk) operates a national telephone and online helplines for anyone affected by a gambling problem.
Gamblers Anonymous (www.gamblersanonymous.org.uk) is a support group for people who wish to do something about their gambling problem and help others do the same through attending meetings.
Dunlewey Addiction Services (www.dunlewey.net) provides counselling, mentoring, education, and support to individuals directly or indirectly affected by gabling problems.
Samaritans (www.samaritans.org) when life is difficult, Samaritans are here – day or night, 365 days a year. Whoever you are and whatever your facing, they wont judge you or tell you what to do. They are here to listen.
Blocking Gambling sites
Although Paddy Power offers options for self-exclusion and taking a break, here are some external sites that can also help assist your customers if they wish to block access to gambling sites and in store betting.
Gamban.com is an independent organization who make an app that blocks access to all sites and apps, across your phone, tablet and computer.
Gamstop.co.uk is another facility that lets you restrict your gambling activities across multiple UK gambling websites. You just upload your info to their site, and they'll pass it on to the betting and gaming companies.
Self-exclusion.co.uk lets you restrict your betting in multiple betting shops – usually the ones near where you work or live. It works by uploading a photo, that is passed on to the shops in your area, who then intervene if one of the staff recognise an individual who has self-excluded.
Debt and Financial Advice
Often, gambling can lead to problems with unpaid loans or debt, which can mean there's an urge to gamble to pay off these. So, it is important as an Affiliate and Partner to be able to educate your customers on different organisation that are them to help them when addressing their debt.
www.nationaldebtline.org offers free and confidential advice on how to deal with debt problems.
www.mymoneysteps.org was developed by Debtline, it offers free and personalised solutions to help you deal with your debts.
www.moneyadviceservices.org.uk/en helps people manage their money. They do this through their free and impartial advice service. They are an independent service, set up by the government.
www.mabs.ie is a free, independent, non-judgemental and confidential service for people who are in debt or at risk for getting into debt. Mabs will work with you to determine the type of support you need.
Protecting Minors
As an Affiliate and Partners its important to be able to share tips on how to ensure that minors are protected against gambling. We provide certain restrictions such as age verification checks on every single account, to confirm that our customers are 18 or older, and legally old enough to gamble. If we are unable to confirm a customer's age through electronic checks, we suspend the account and request a proof of age documentation.
However, we know kids can often use their parents' phones, tablets and laptops, and that you might still be logged in to a and as a result, gaming companies and parents must work together to protect children from underage gaming.
Here are some tips that you can share to help you customers protect their children.
Keep your username, password and deposit details out of reach. Like, not written down on a post-it stuck to your laptop.
Don't save passwords or use auto-fill on your computer.
If there are kids around, always log out of your Paddy Power account.
Install website blocking software, such as NetNanny, which allows you to control and block access to gambling websites both on PC and mobile.
Educate your kids about the legality and potential damage of underage gambling.
Limit the amount of time your children spend online.
Familiarise yourself with the build in parental tools on your Mobile/Tablet/PC/TV devices
If you have any questions on any of the above processes and tools, please reach out to a member of our team.